COMING SOON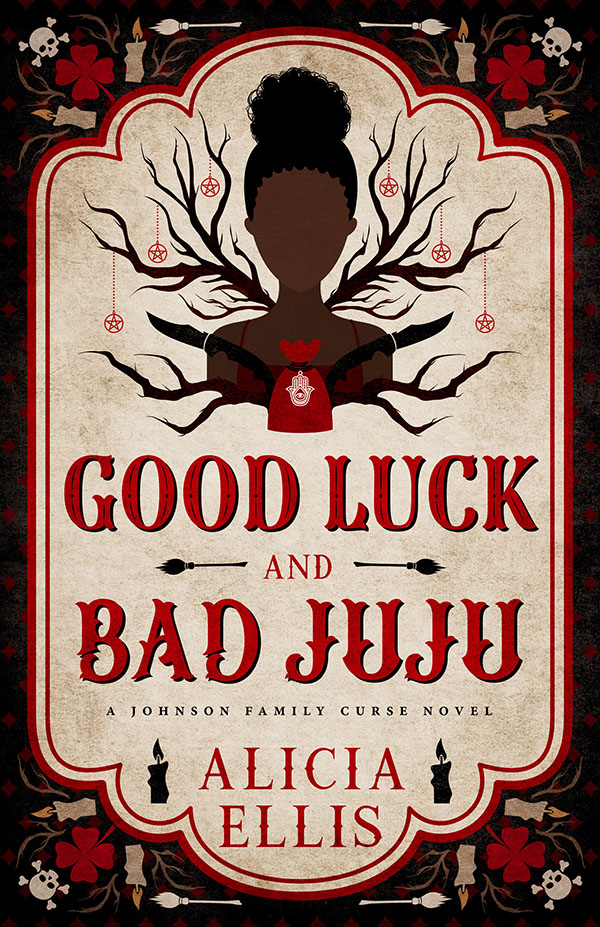 GOOD LUCK AND BAD JUJU
Series: Johnson Family Curse #1
Young Adult Urban Fantasy
Coming August 2020
Hoodoo. Conjure. Folk magic…
Whatever you call it—in Raven's family, it kills one girl per generation.
Raven has two sisters and no plans to lose them. She refuses to become her control-freak mother or her drunk grandmother, who still grieve the sisters and daughter they lost to the curse.
Raven petitions the spirits for protective gifts: empathy for one sister, sight for the other, and Raven gets luck…
GIRL OF FLESH AND METAL
A Standalone Novel
Young Adult Science Fiction
Coming May 2020
When Lena lost her arm in a car accident, her parents replaced it with a cybernetic one.
Now, her friends call her a freak, and they're right.
The arm's artificial intelligence takes Lena's thoughts to the extreme. It acts when she doesn't tell it to, even when she's asleep…
BLOOD SPELLS
Series: Blood Spells #1
Young Adult Urban Fantasy
Coming Soon
Was it suicide?
Two months after finding her stepmother's corpse, Maddy is still unconvinced.
Blood-magic users like her stepmother respect their blood. They do not slit their wrists in the bathtub…
WRITTEN AS ALICIA WRIGHT BREWSTER
ECHO
A Standalone Novel
Young Adult Fantasy
Published April 2013
The countdown clock reads ten days until the end of the world.
The citizens are organized. Everyone's been notified and assigned a duty. The problem is … no one knows for sure how it will end…
ANGEL'S TOUCH
A Short Story in PARAMOURTAL VOL. 2
Adult Paranormal Romance
Published March 2013
While rescuing a soul from the demon Kaia, the angel Alonis compels her to see the suffering she causes. It sparks a life-altering change—for both of them…