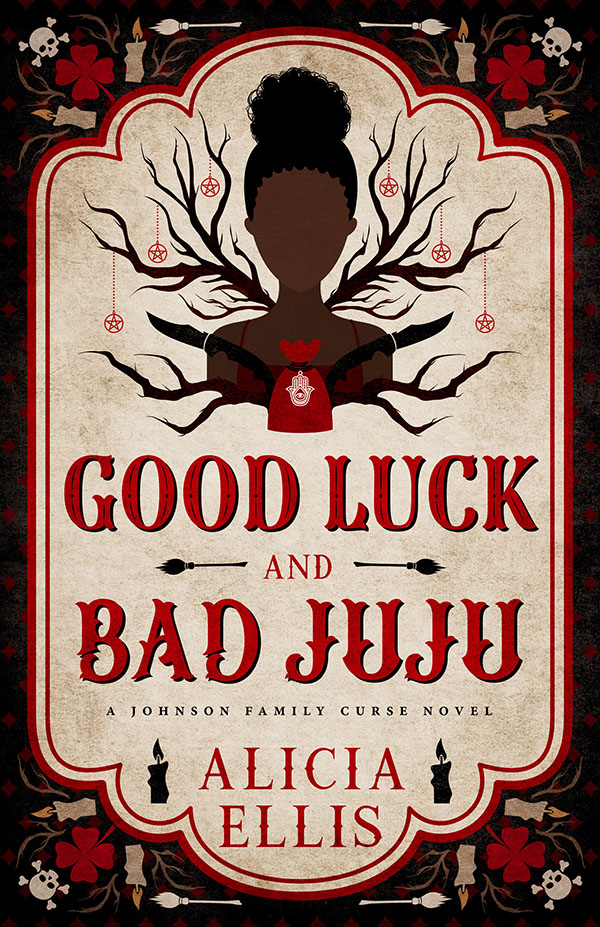 GOOD LUCK AND BAD JUJU
A Johnson Family Curse Novel
Young Adult Urban Fantasy
Book One in a Trilogy
Coming August 2020
Hoodoo. Conjure. Folk magic…
Whatever you call it—in Raven's family, it kills one girl per generation.
Raven has two sisters and no plans to lose them. She refuses to become her control-freak mother or her drunk grandmother, who still grieve the sisters and daughter they lost to the curse.
Raven petitions the spirits for protective gifts: empathy for one sister, sight for the other, and Raven gets luck.
When a stranger with a dying son is caught in the petition, his gift makes him unstoppable. In his mind, only Raven, her sisters, and their magic stand between him and his son's life.
The sisters have survived a hostage situation, a break-in, and countless car accidents, but this man's uncontrolled strength and obsession are their greatest threat.
Will the girls' gifts be enough to save them? And if not, is Raven lucky enough to be the one who dies?
If you read young adult or urban fantasy, you'll love this new trilogy because of its fresh magic system, complex characters, and high stakes.