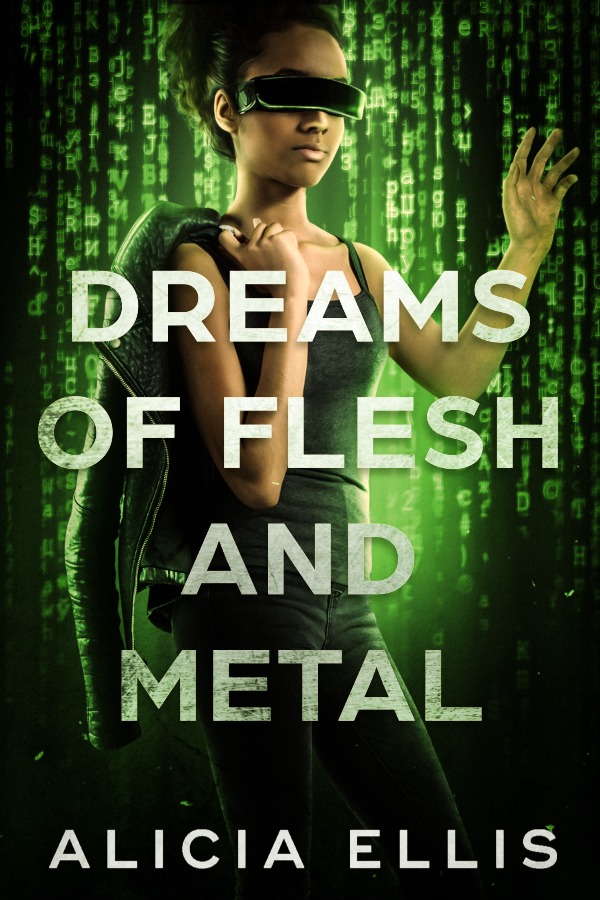 Instantly receive your copy. Plus, get the inside scoop on new releases, discounts, and other bookish stuff. You can unsubscribe anytime. For more details, read the Privacy Policy.
DREAMS OF FLESH AND METAL
Genre: Young Adult Science Fiction
Series: Flesh and Metal Prequel
It's just a game. Right?
Virtual reality isn't reality. So even though Lena didn't expect to have fun, she went along with the VR game anyway. But its artificial intelligence knows everything about her—who she is, how much money her parents have, her greatest fears.
When the line blurs between the nightmare and what's real, Lena must fight for her life to escape.
Subscribe to my newsletter now to download and start reading this thrilling, fast-paced subscriber-exclusive novelette set before the Flesh and Metal trilogy. You can unsubscribe at any time.