So despite not being a little old lady, I wear hearing aids, because apparently my ears are defective. In other words, I'm a cyborg enhanced with advanced hearing technology.
Those of you who don't think this makes me a cyborg are probably the same group who don't think Die Hard is a Christmas movie, and you really need to rediscover your joy.
Okay, I admit that one has nothing to do with the other. But I just read this article about how 62% of people wrongly think that Die Hard isn't a Christmas movie, even though it obviously is, and I wanted to publicly point out their wrongness.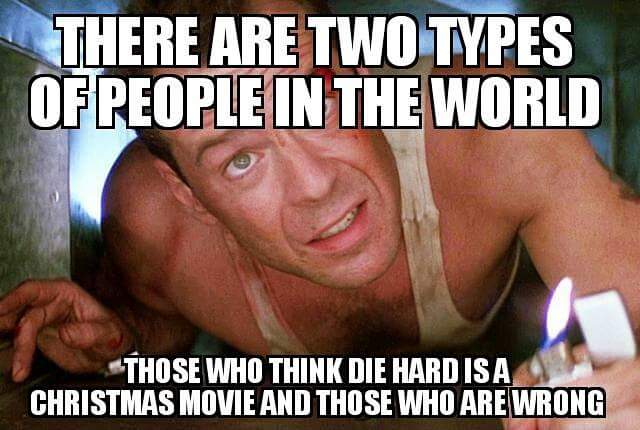 And it's my blog, so I do what I want.
Anyway, today is my doctor's appointment to discuss upgrading my hearing aids. In other words, I will be upgraded with new, improved super-hearing capabilities.
Now, if I could just figure out how to use this super power for the good of humanity…